On August 22 and 23/8/2023, the Southeast Asian Regional Center for Graduate Study and Research in Agriculture (SEARCA) hosted the second Knowledge Management (KM) Learning and Sharing Forum at the SEARCA office in Los Banos, Philippines.
The forum was attended by over 30 representatives from various SEAMEO centers, including Directors, Deputy Directors, as well as KM Managers and staff responsible for related areas such as Information Technology, Communications, Partnership Development, Publishing, etc. Representing the SEAMEO Regional Center for Lifelong Learning in Vietnam (SEAMEO CELLL) were Ms. Tran Hai Anh – International Relations Specialist and Mr. Nguyen Hoang Nam Nhat – ICT Management Specialist.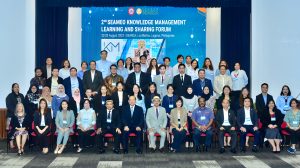 The Forum was organized with the following objectives:
(1) To specify and prioritize recommendations arising from the first SEAMEO KM Learning and Sharing Forum, organized online by the SEAMEO Secretariat in July 2022;
(2) To develop clear action plans for KM strategies and activities across all SEAMEO in three main areas: 1. Information systems, 2. Communication, 3. Partnership development;
(3) To prepare an online capacity building program for staff of SEAMEO centers; and
(4) To establish a volunteer expert group from SEAMEO centers to implement the KM strategy across all SEAMEO.
Kicking off the forum in the morning of August 22, Dr. Glenn B. Gregorio – Director of SEAMEO SEARCA, delivered the opening speech and emphasized the importance of effective knowledge management and sharing among SEAMEO centers, as well as with relevant parties.
Following that, Ms. Pintip Iamnirath – Deputy Director of the SEAMEO Secretariat, on behalf of the Secretariat, wished the forum a successful run before providing an overview of KM across SEAMEO, stressing the importance of more effective communication among SEAMEO centers and sponsors.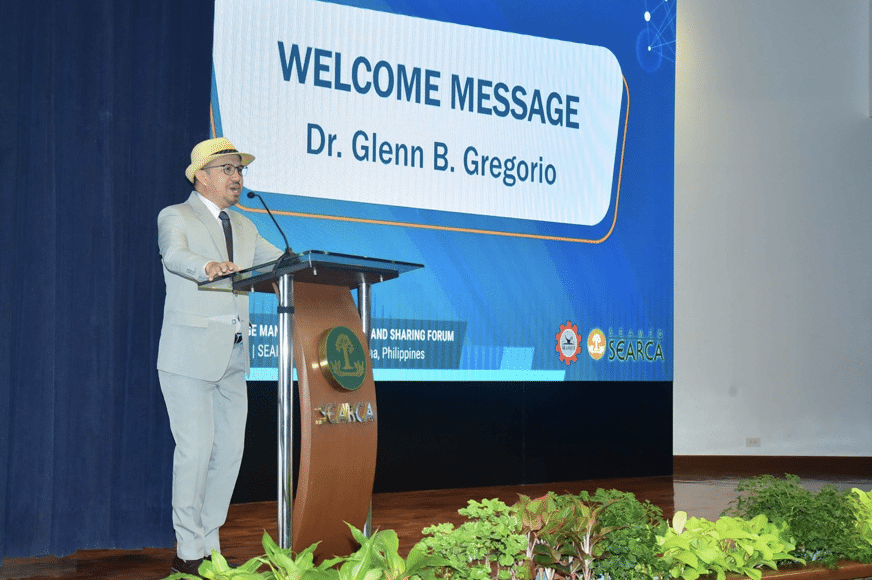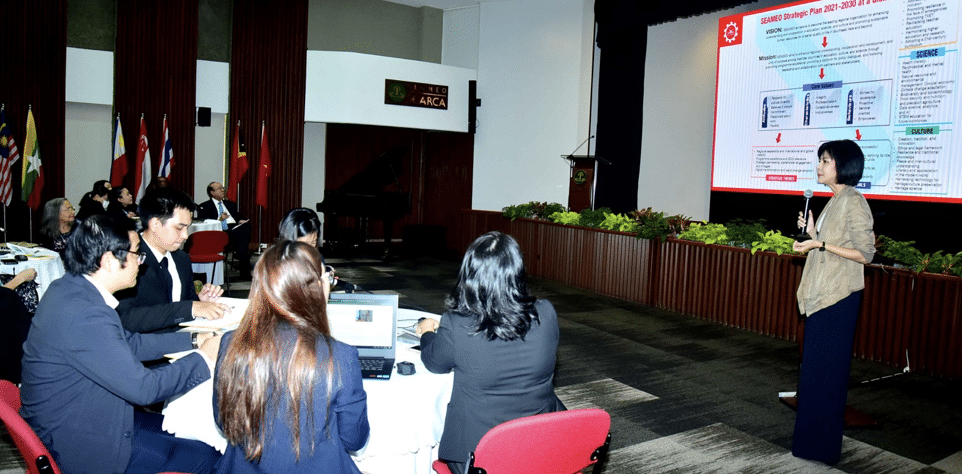 The forum continued with presentations and insights from experts and representatives from various SEAMEO centers on different aspects of KM, notably including the presentation "Kickstarting KM in SEAMEO and learning from the Asian Development Bank (ADB)" by Ms. Maria Celeste H.Cadiz (Advisor of SEARCA) and experiences related to KM systems, publishing, communication management, and partnership development from SEAMEO VOCTECH, SEAMEO SEN, SEAMEO INNOTECH, and SEAMEO SEAMOLEC centers.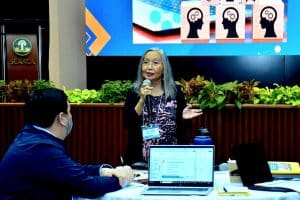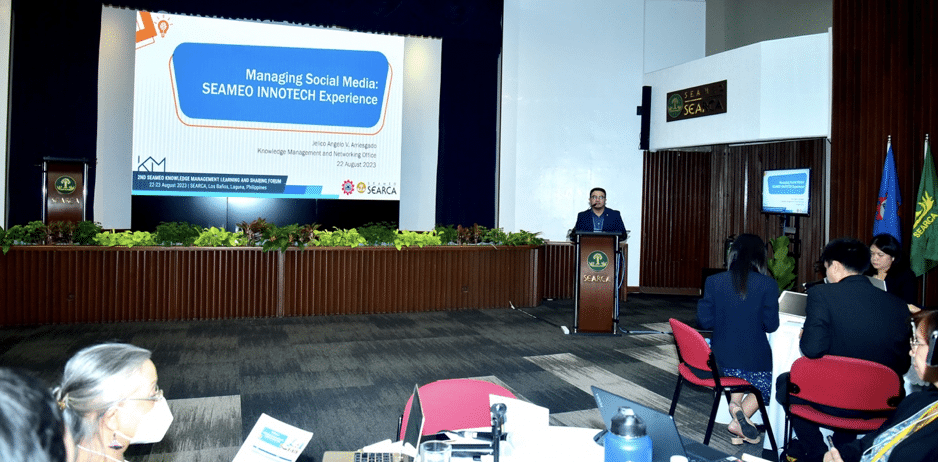 In the afternoon, the delegates continued to listen and learn from the insights shared by representatives from SEARCA on managing information systems, publishing, communication, and internal information sharing platforms as well as with all relevant parties.
SEARCA guided the delegates on a tour of the Agricultural and Rural Innovation Center for the next generation of SEARCA before the delegates split into four groups to discuss "Specifying and developing strategies, action plans, and capacity building plans for SEAMEO staff."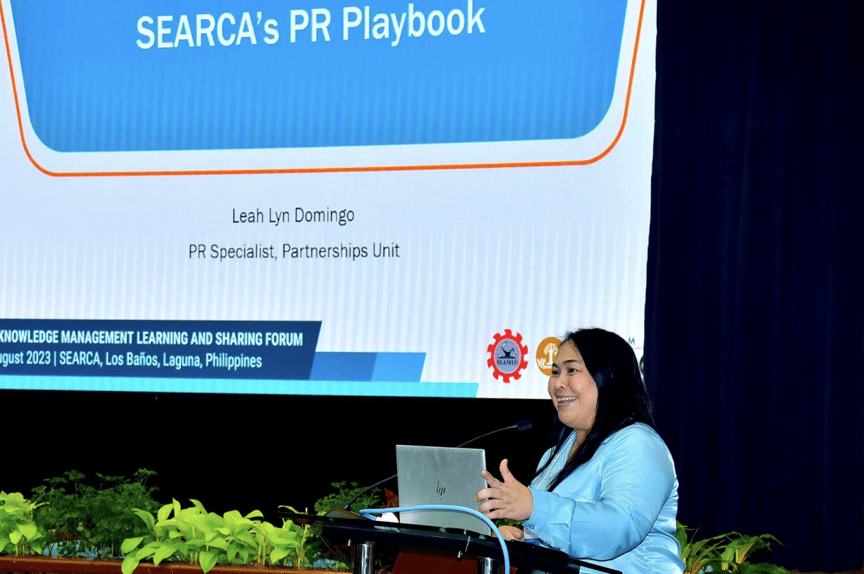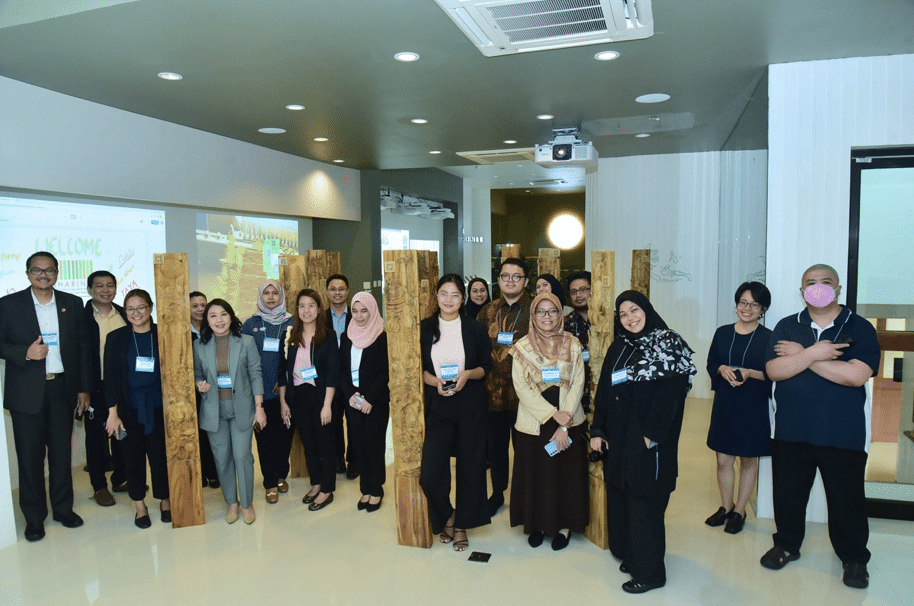 In the following workday morning (23/8), the four groups continued their discussions to reach a consensus and selected group representatives to present, specifically on the following topics:
(1) Group 1: KM Program Framework
(2) Group 2: SEAMEO's Entire Information Management System
(3) Group 3: Communication and Promotion across all of SEAMEO
(4) Group 4: Partnership Relations and Business Development across all of SEAMEO
As the forum wrapped up, delegates were awarded participation certificates, marking a brilliantly fruitful event that paves the way for future exchanges, information sharing, and collaboration among all SEAMEO centers, as well as with other partners and stakeholders.