On June 29, in a series of educational activities to celebrate the 10th anniversary of the Center's establishment taking place on June 28 and 29, 2022, SEAMEO's Regional Center for Lifelong Learning in Vietnam (SEAMEO CELLL) signed an agreement of cooperation with Mekong University to develop educational fields.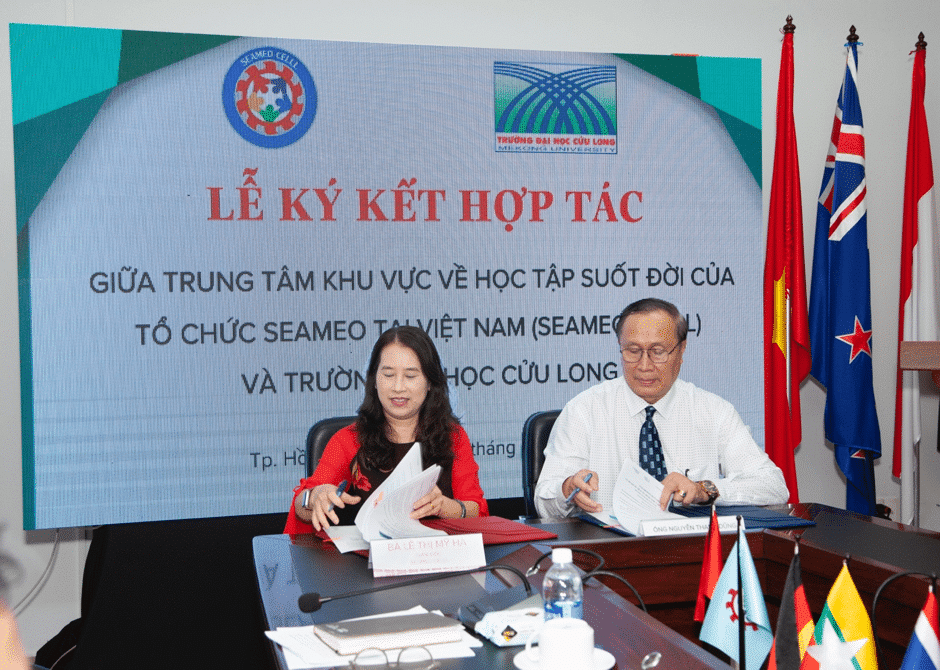 Dr. Le Thi My Ha, Director of SEAMEO CELLL signed a cooperation agreement with Mr. Nguyen Thanh Dung, Vice Principal of Mekong University
Mekong University was established under Decision No. 04/2000/QD-TTg dated January 5, 2000 of the Prime Minister. Mekong University is the first non-public university in the Mekong Delta region. Over 22 years of construction and development, it has grown steadily, and its brand has been well received by society. Mekong University is one of the few non-public universities in the country with spacious and modern facilities with an area of more than 22 hectares. In 2018, Mekong University was officially converted to a private model by the government, according to Decision No. 1293/QD-TTg, dated October 2, 2018.
With the training motto "Ethics – Knowledge – Nation", Mekong University aims to become a training center for bachelors and engineers with high expertise, good ethics and imbued with the national spirit. With regular updating of training programs, innovation of teaching methods, application of scientific and technical advances, Mekong University strives to become a center for training high-quality human resources of the Mekong Delta region and the whole country.
With extensive relationships with universities across the country, Mekong University has invited professors, associate professors, PhDs, and prestigious experts at universities and leading research institutes in the country in charge of teaching, scientific research and technology transfer. Mekong University focuses on the strategy of training young enthusiastic and talented lecturers for the future. In addition, Mekong University also has appealing policies and remuneration to attract and build a contingent of reputable and capable lecturers who work at the university for a long time.
The training quality of Mekong University has been confirmed through the high rate of students having jobs right after graduation. Mekong University is a multi-disciplinary training school. In 2022, the University enrolls 26 professions with 74 narrow majors. Throughout more than 22 years of construction and development, the University has trained and granted degrees to nearly 27,000 bachelors, engineers and nearly 800 masters. Over the years, the University has always focused on human resource training.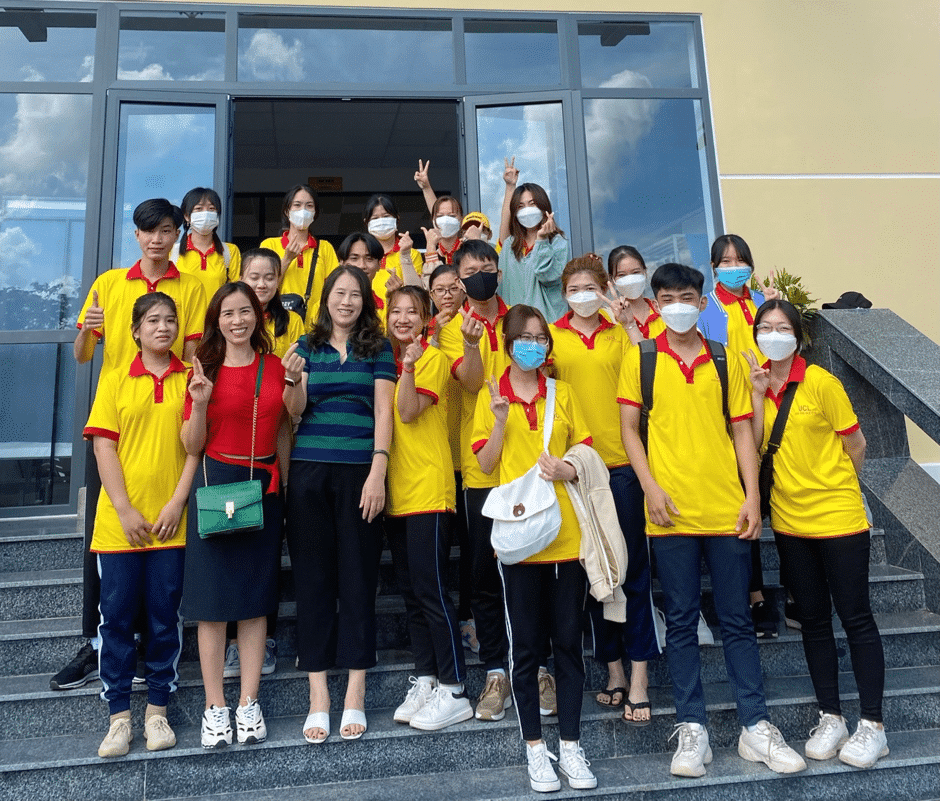 Le Thi My Ha – Director of SEAMEO CELLL interacts with students at Mekong University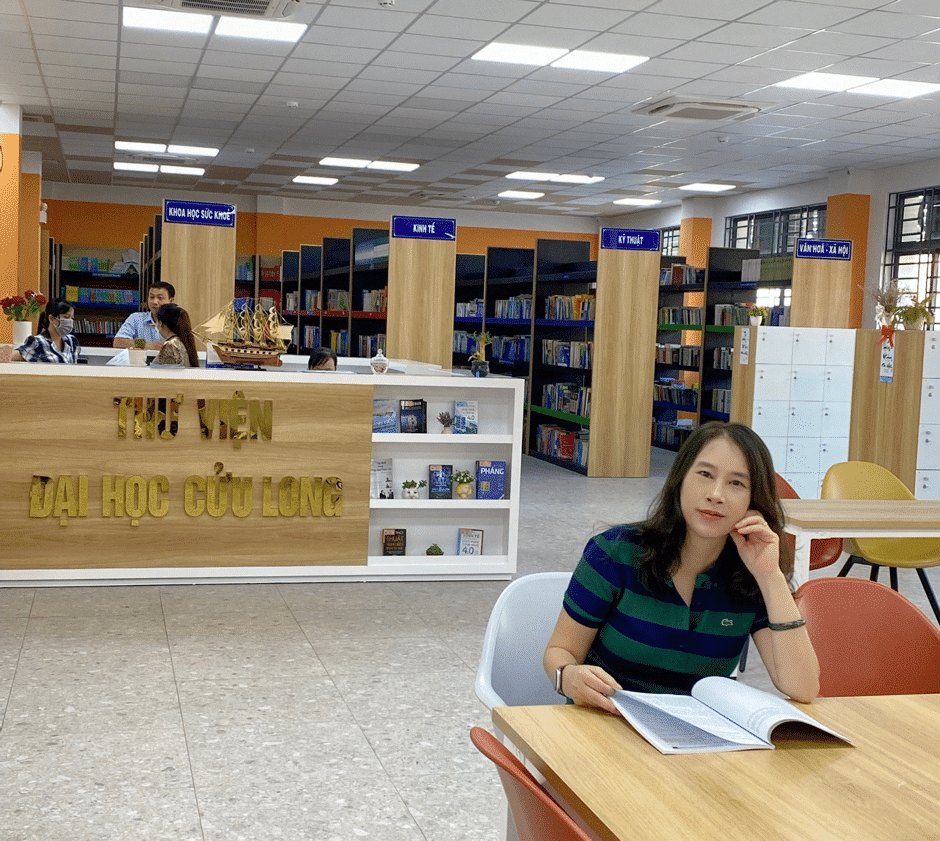 Director of SEAMEO CELLL at Mekong University Library
The two sides discussed, exchanged and reached an agreement on cooperation content. Accordingly, the Regional Center for Lifelong Learning of SEAMEO in Vietnam (SEAMEO CELLL) signed a cooperation agreement with Mekong University with the following specific contents:
Organizing exchanges, cooperation of lecturers, students and international seminars with countries in Southeast Asia, ASEAN and countries around the world;
Training lecturers and students to meet high-quality human resources in the country and for the ASEAN region;
Organizing teaching, learning, testing and granting the international English language certificate "Cambridge Assessment" meeting the output standards according to the 6-level foreign language competency framework recognized by the Ministry of Education and Training of Vietnam;
Cooperating in developing the Foreign Language Testing Center located at the school to effectively and well implement the teaching, learning, testing and granting of international foreign language certificates;
Cooperating in educational consultancy, career guidance, human resource supply for organizations in need;
Cooperating in other educational fields according to the needs of both parties.
The signing ceremony of cooperation between SEAMEO CELLL and Mekong University was a great success, contributing to building, consolidating and expanding bilateral cooperation in order to better make use of the potentials and strengths of each party for the sake of mutual cooperation, development of Vietnam's education, and at the same time opening the door for the integration of education and human resource development in the region and the world.