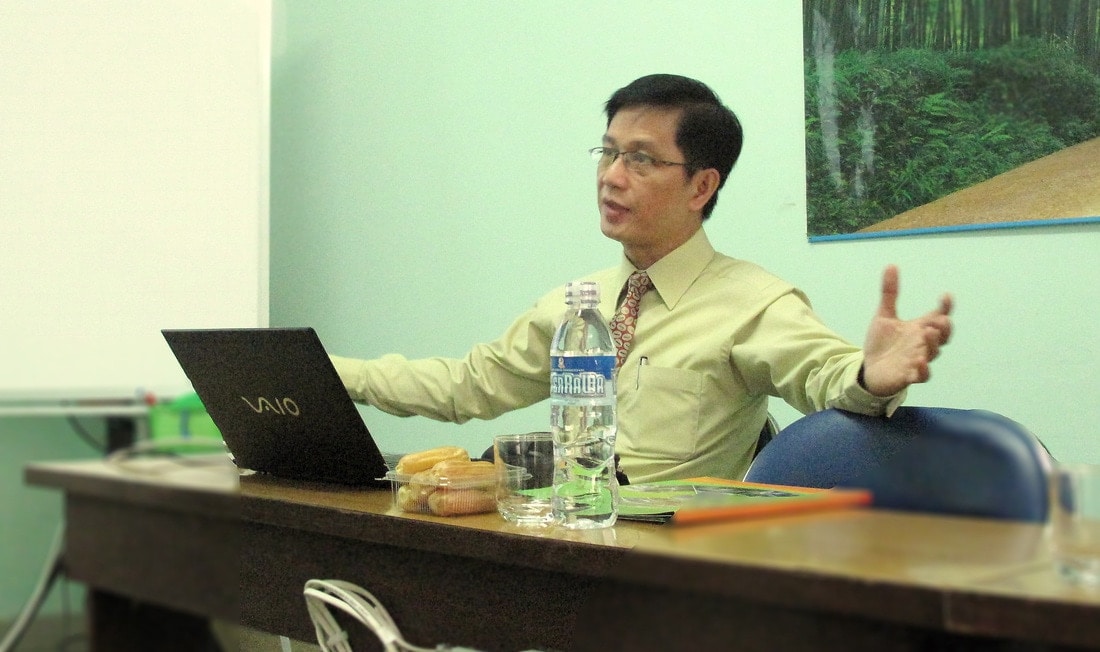 During a business trip to An Giang, Vietnam, Dr. Jesus Fernadez, Deputy Director of SEAMEO Biotrop, paid a visit to and worked with SEAMEO CELLL's Board of Directors at the centre's head office in Ho Chi Minh City on 19 November, 2013.
This was the second time this year Dr. Fernadez had visited and worked with SEAMEO CELLL. As on the first visit, Dr. Dernadez continued sharing experience of organizing its first governing board meeting with particular focus on the techniques of creating a Five Year Development Plan, which is considered the most important document at SEAMEO CELLL's first Governing Board meeting, expected to be held in the third quarter of 2014.
The meeting with Dr. Fernadez was attended by the Board of Directors, Research and Training Manager, and International Cooperation Manager.