In the morning of May 30, 2023. The delegation from Philippine Normal University (PNU) consisted of 6 delegates: Dr. Celia M. Ilanan, Prof. Dominador D. Mangao, Prof. Maria Ruth M. Regalado, Dr. Rafael V. Panganiban, Dr. Aurora B. Fulgencio and  Prof. Ghost. Jhona B. Acuna visited and worked with SEAMEO CELLL Center at the headquarters.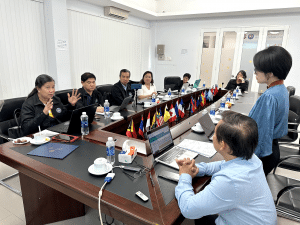 At the beginning of the meeting, Mr. Khau Huu Phuoc – Head of Research and Training Department (SEAMEO CELLL) welcomed the delegation from PNU, then introduced the specific meeting schedule.
Ms. Tran Hai Anh – SEAMEO CELLL International Cooperation Officer introduced the history and operation process of SEAMEO CELLL in recent years.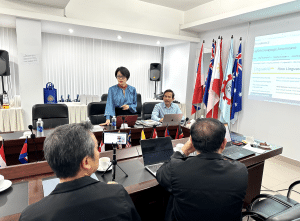 Delegates from the Philippines showed the Center a video introducing PNU University, then the two sides discussed and exchanged about PNU University as well as opportunities for cooperation in the future.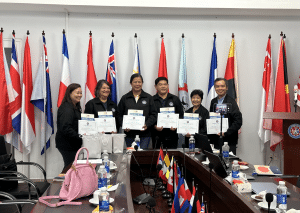 During the meeting, Mr. Khau Huu Phuoc also talked more specifically about the areas where PNU and SEAMEO CELLL can cooperate in the future, specifically in the fields of training for teachers (including 4 areas of PNU: Research, expansion, publication, and guidance).