GENERAL INFORMATION
● SEAMEO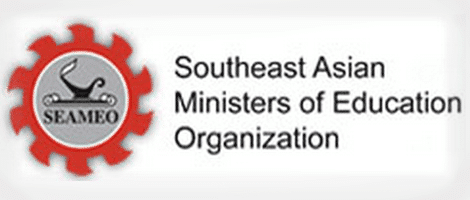 The Southeast Asian Ministers of Education Organization (SEAMEO) is an international organization established in 1965 by governments of Southeast Asian countries to promote regional cooperation in education, science and culture in Southeast Asia.
As an organization that has continued to nurture human capacities and explored the peoples' fullest potential, the SEAMEO maintains its work and aspirations for development with peoples of the region to make lives better in quality and equity in education, preventive health education, culture and tradition, information and communication technology, languages, poverty alleviation and agriculture and natural resources.
The organization's highest policy-making body is the SEAMEO Council, which comprises the 11 Southeast Asian education ministers. The SEAMEO Secretariat is located in Bangkok, Thailand.
● Vision
The leading organization for enhancing regional understanding and cooperation in education, science and culture for a better quality of life in Southeast Asia.
● Mission
To enhance regional understanding, cooperation and unity of purpose among Member Countries for a better quality of life through the establishment of networks and partnerships, the provision of fora among policy makers and experts, and the promotion of sustainable human resource development.
● Moto
"Leading through Learning"
SEAMEO MEMBER COUNTRIES
● Member Countries

Brunei Darrusalam (Since 1984)

Philippines (Since từ 1965)


Singapore (Since từ 1965)







● Associate Members








● Affliate Members

International Council for Open and Distance Education (ICDE) (Since 1999)

Bristish Council (Since 2010)

University of Tsukuba, Japan (Since 2009)

China Education Association for International Exchange (CEAIE) (Since 2015)
SEAMEO UNITS
● 21 SEAMEO Centres
SEAMEO has 21 specialist institutions that undertake training and research programs in various fields of education, science, and culture. Each Regional Centre has a Governing Board
education officials from each SEAMEO Member Country. The Governing Board reviews the Centres' operations and budget and sets their policies and programmes.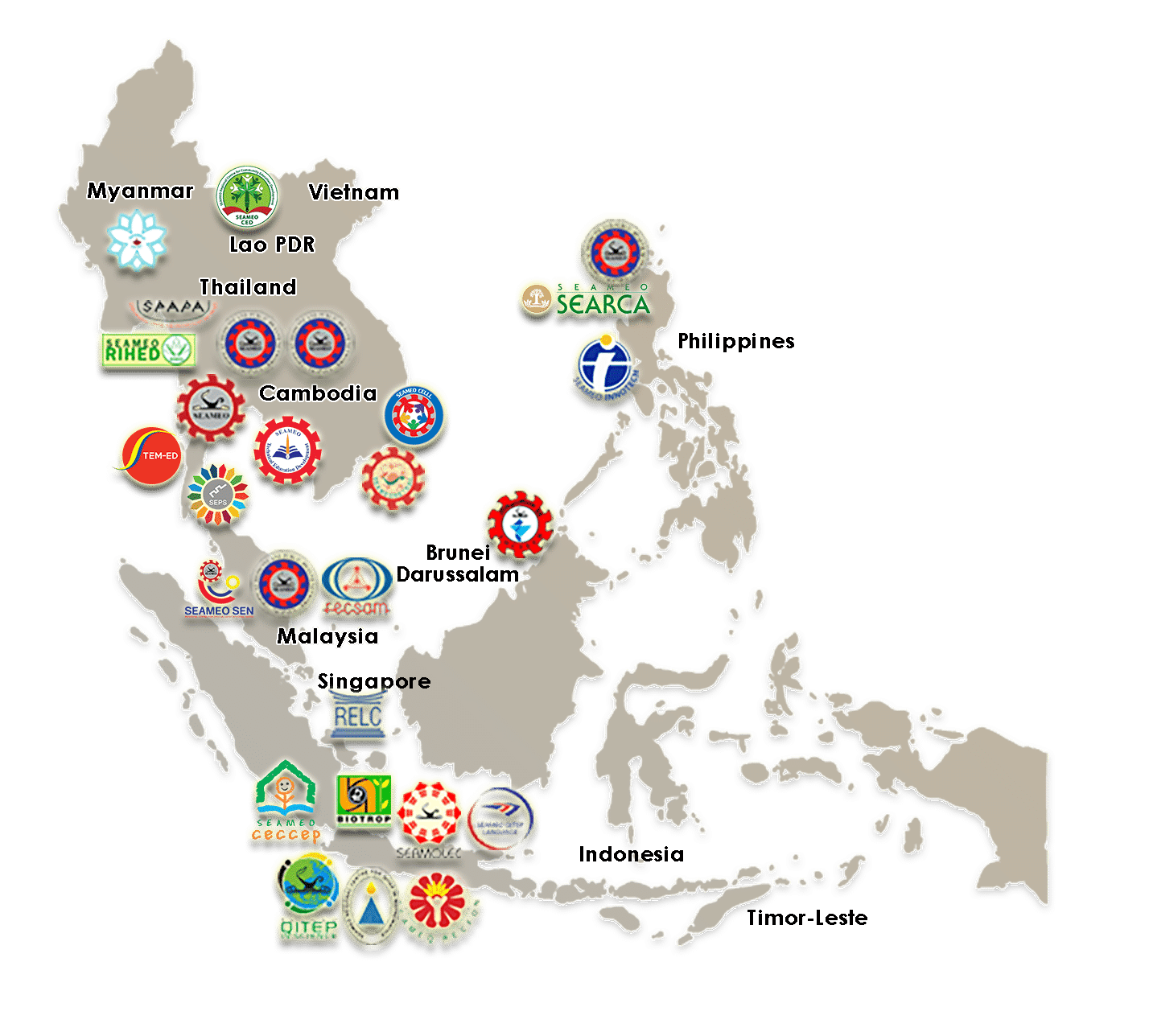 ● 11 Centres for Education & RD

Regional Center for Educational Innovation and Technology (SEAMEO INNOTECH)  (established since 1970)
www.seameo–innotech.org


SEAMEO Regional Center for Quality Improvement of Teachers and Education Personnel (QITEP) in Language (established since 2009)
www.qiteplanguage.org

Trung tâm khu vực về phát triển giáo dục đại học của SEAMEO (thành lập năm 1993)
www.rihed.seameo.org

SEAMEO Regional Center for Quality Improvement of Teachers and Education Personnel (QITEP) in Science (established since 2009)
www.qitepscience.org

SEAMEO Regional Center for Higher Education and Development (SEAMEO RIHED) (established since 1993)
www.seamolec.org

SEAMEO Regional Center for Quality Improvement of Teachers and Education Personnel (QITEP) in Mathematics  (established since 2009)
www.qitepinmath.org

SEAMEO Regional Center for Vocational and Technical Education and Training (SEAMEO VOCTECH) (established since 1990)
www.voctech.org

SEAMEO Regional Center for Education in Science and Mathematics (SEAMEO RECSAM) (established since 1967)
www.recsam.edu.my

SEAMEO Regional Center for Special Education (SEAMEO SEN) (established since 2009)
www.seameosen.org/‎


SEAMEO Regional Center for Lifelong Learning (SEAMEO CELLL) (established since 2013
● 07 Centres for Sciences





SEAMEO Regional Center for Graduate Study and Research in Agriculture (SEAMEO SEARCA)
www.searca.org


● 02 Centres for Culture & History