TOWARDS SUSTAINABLE PLANET: ENHANCING SCHOOLS COMMUNITY PARTICIPATION TO SUPPORT CLIMATE RESILIENCE SCHOOLS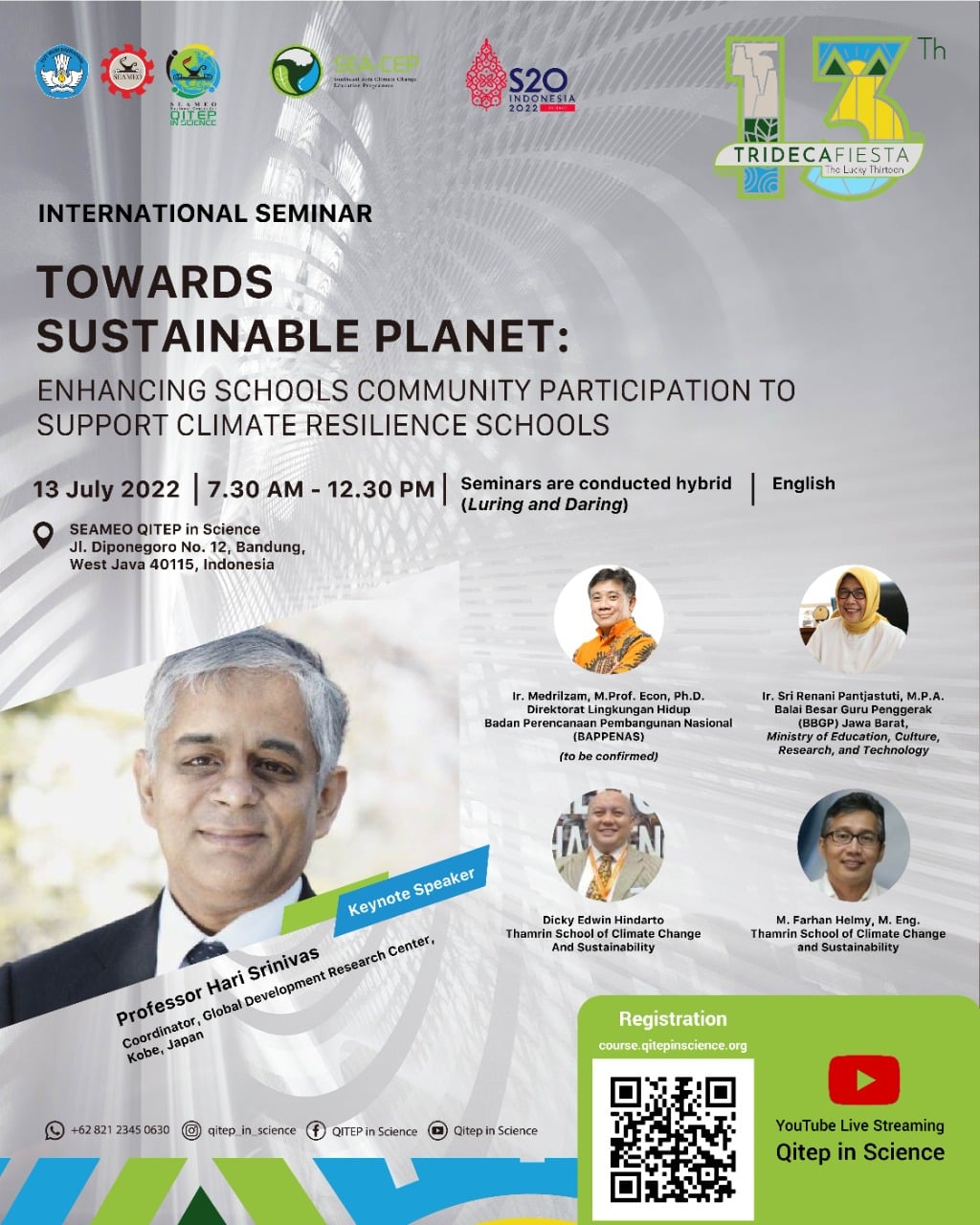 To celebrate the 13th anniversary of SEAMEO QITEP in Science (SEAQIS), they will organize an International Seminar under the theme: "Towards Sustainable Planet: Enhancing Schools Community Participation to Support Climate Resilience Schools," on 13 July 2022 at 7.30 AM – 12.30 PM (GMT+ 7). This seminar aims to share information about current issues related to climate change as reference for teachers and education personnel to encourage students to take action in realizing the Net Zero Emission (NZE) target. The seminar will be conducted offline and online (via SEAQIS YouTube Channel).
All participants are expected to register via course.qitepinscience.org.