POLICIES FOR DEVELOPING TEACHERS, RESPONDING TO THE COVID-19 PANDEMIC IN VIET NAM
The Education Conference took place at Tsubaki University in  Ibaraki province, Japan, and aimed to equip the participants Building a learning society that creates good conditions for all people of lifelong learning is a major policy of the Government in and beyond the Asia-Pacific region.
Mrs. Le Thi My Ha, Seameo Celll manager of center, participated in the conference and shared opinions by bridging lifelong learning revealing the ensure of education quality while preventing and controlling the COVID-19 pandemic with 3 main points:
1. General information about teaching staff, educational institutions for pedagogical students in Vietnam.
2. General guidelines and policies to develop teaching staff and students of pedagogical and special education schools
3. Policies on developing teaching staff during the time affected by Covid- 19 of Viet Nam.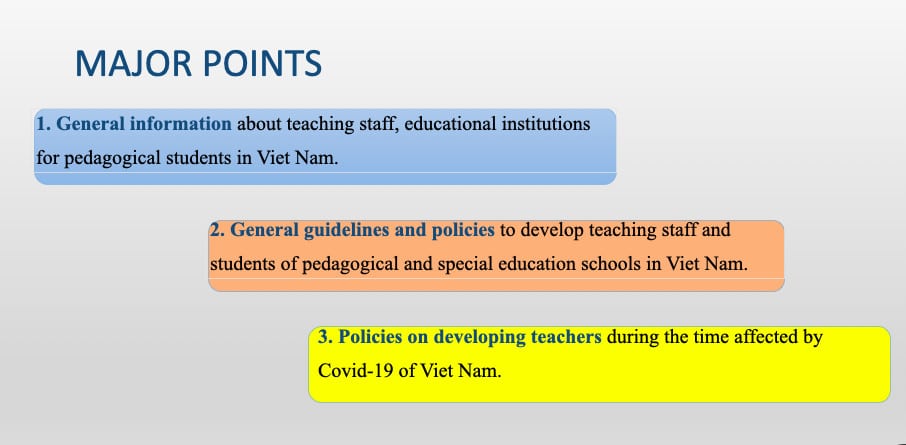 The workshop ended with the participants; initial action plan to ponder on more in depth when they return to their workplaces. SEAMEO CELLL integrates in the action plan its proposed project.